Kitchen Remodel Quote
CIDAR Kitchen Remodeling provides professional, quality remodeling with competitive pricing.
CIDAR completes your professional kitchen remodeling project with honesty and in a timely manner.
Kitchen Remodel Quote
Cidar
Kitchen Remodeling:

Professional, Timely, Honest

We are a fully licensed, experienced and professional construction company that specializes in kitchen remodeling.
We provide full kitchen remodeling services; cabinet refinishing, kitchen floor plans and renovation, kitchen flooring, lighting and appliance installation.
Kitchen Remodel Success Plan
What bothers you the most about your current kitchen? Why do these malfunctioning elements bother you? If you can first answer these two important questions then you can identify what is more important to you about your kitchen. Clearly outline and make a list of things important to you about your kitchen in order of importance. For example;
Open Kitchen Floor Plan for Easy Entertaining
Organization or Functionality
Visually Appealing
Clean-ability
Be sure to clearly define your number one kitchen remodel objective.
This list will be your driver for decision making once you start the kitchen remodel. When you are bombarded with making decisions that impact your budget and the results, having your priority list will make the decision making process easy. This kitchen remodel method will help select everything from floor layout, appliances, materials and lighting.
Through the remodel process you will be happy knowing that your priorities have been met, even if some things have to be put on hold for a future phase or some materials selected over others to maintain budget.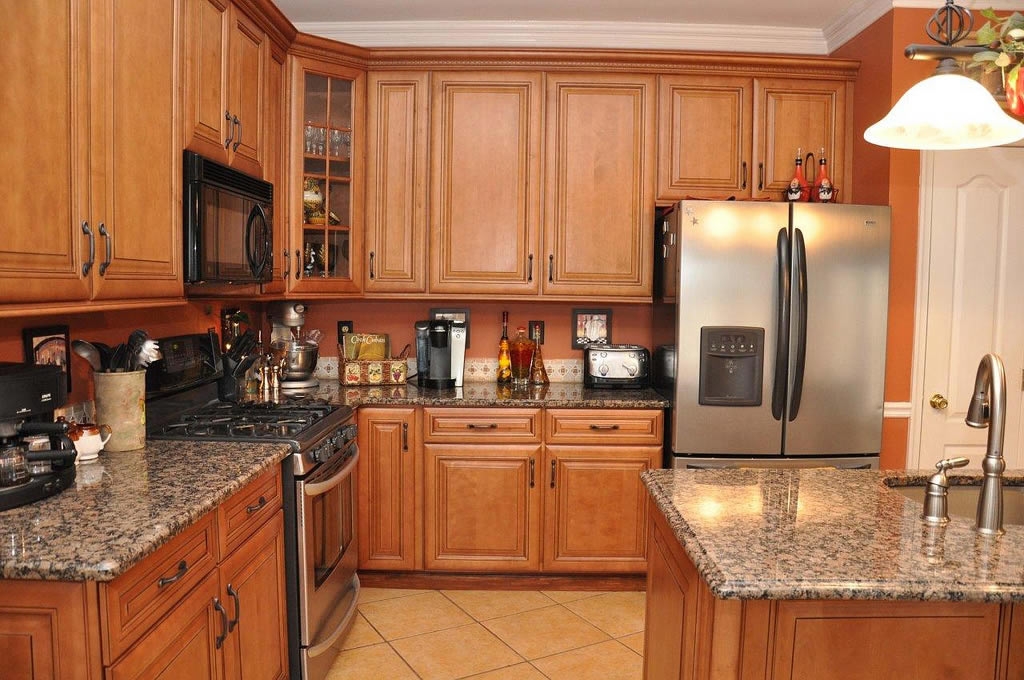 Kitchen cabinets are often the most expensive element in your kitchen remodel. The first consideration toward your kitchen cabinets should be about your organization preferences.  What type of kitchen storage is important to you?  What do you like and dislike about your current kitchen cabinet arrangement?  Stopping to think this through before browsing cabinet design options will help you make the right cabinet choice.
If you first clarify how you want your new kitchen to be organized and then set out to choose design specifics you will be very happy with the end results.  Your kitchen will function exactly like you want it to and will display the design that is pleasing to you.  Kitchen cabinets today offer a wide variety of smart storage options that include everything from pull-outs, built in dish features and device docking stations.  There is a lot that can be accomplished in your kitchen, even if you don't have much square footage to work with.
Cidar Kitchen Remodeling provides full cabinet services; cabinet consulting, installation and refacing. We help you select the best cabinet quality and solution for your kitchen within your budget. Get started today with a free consultation to evaluate your kitchen floor plan, square footage, design preferences and cabinet organization goals.
Kitchen Countertops
There is a wide variety of materials to choose from for your kitchen counter tops.  Granite holds the number 1 most popular selection in the United States.
The function of the kitchen will most likely drive what kitchen counter material you choose.  Decisions such as how long do you want the counters to last, level of maintenance and cost all weigh in to help determine what counter material you choose.  For example, if you are shopping for kitchen counters for your primary residence and want a material that will last as well as provide you with excellent resell value then granite counters is one of the best selections.  On the other hand, if your kitchen counter budget is low and restricted then a laminate material would suffice.
Other options such as Solid Surfacing and Tile are also available.  See our Kitchen Countertop Comparison Chart for help selecting which countertop material is best for you.
Kitchen Flooring
Kitchen flooring is a critical element to any kitchen. Selecting the right material that will provide the look and feel that you want as well as an easy to clean kitchen flooring surface can be a challenge if not selected and installed by the right professional.
Wood vs. Tile Flooring
Some benefits of a kitchen tile floor include;
Tile resists moisture
You have the option of adding radiant heating under tiles
With the exception of periodically deep cleaning grout, tile is easy to clean
Tile maintains a cooler temperature
If broken or chipped an individual tile can be replaced
Some disadvantages of a tile floor are;
Less noise insulation
Harder on your feet
Less resale appeal
Can break or chip
Some advantages of a wood kitchen floor include;
According to the US Census Bureau, 68% of kitchen floor installations use wood flooring
High resell value
Wood can be refinished instead of replaced
A wide budget range of wood materials are readily available
Easy to clean and maintain
Warmer and softer on your feet
Wood flooring is rated as a lifetime material and in most cases if properly maintained, will last as long as the home
A disadvantage of wood is that it can expand or crack in wet environments.
Whether you are choosing a wood flooring, tile or other material, Cidar will walk you through the options and install your kitchen flooring professionally, within budget and in a timely manner.
Cidar Construction is licensed  general contractor offering a full remodeling services in all of orange county cities including: Aliso Viejo, Anaheim,  Brea, Costa Mesa, Dana Point, Fountain Valley, Fullerton, Huntington Beach, Irvine, Laguna Beach, Laguna Hills, Laguna Niguel, Lake Forest, Long Beach, Los Alamitos, Mission Viejo, Newport Beach, Newport Coast, Orange County, Orange, Placentia, Rancho Santa Margarita, San Clemente, San Juan Capistrano, Santa Ana, Seal Beach, Sunset Beach, Trabuco Canyon, Tustin, Villa Park, Yorba Linda, Corona, Norco. Cidar Construction specialized in Kitchen and Bathroom Renovations, Room Additions, full house remodeling. We can frame new rooms, guest house, expand house square footage. We manage all aspects of construction projects including framing, flooring installation, new foundation for patios or new room additions, constructing new roofs, all aspects of indoor finishing and exterior painting.